94 King Rocks Road North, Hyden, WA, 6359
Hyden WA 6359
$950,000
AFFORDABLE EXPANSION OPPORTUNITY
Set high in the landscape and consisting of mainly medium Mallee soils Aishlyn Heights has performed well for its current owners over many years. Set up for a balanced sheep and crop enterprise where sheep have been moved out from western properties and finished off on the property, Aishlyn Heights has near new sheep yards, good fencing, reliable stock water, and a strong history of fertiliser on pastures. There is a house to stay in, a fertiliser shed, silos and the electricity is connected. This property has been conservatively farmed and is ready to produce again in 2018.
About the Homestead
Three bedroom transportable home
Features
General Features
Bedrooms: 3
Bathrooms: 1
Land Area: 1,874hect
Property Overview
Description of Country: Elevated Mallee country
Fencing: All bar 1km good sound sheep fencing - steel post and ringlock construction
Number of Paddocks: 5
Enterprise Types
Water/Irrigation
Water Supplies: Tanks, Dams
Title/Possession
Type: Freehold
Shire/District Council: Hyden
Rates: Approximately $4,600 p/a
Homestead
Construction: Besser Block
Bedrooms: 3
Bathrooms: 1
Livestock
Additional comments: Currently carrying 1800 sheep
Service & Facilities
Roads to property: Good gravel roads
Can I afford 94 King Rocks Road North, Hyden, WA, 6359?
With access to the best on offer from 30 lenders and complete support and advice from pre-approval to settlement, you can trust an Elders Home Loans broker to find a quick and simple solution.
Get a Quote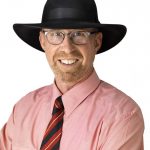 Elders Real Estate Narrogin
Enquire about 94 King Rocks Road North, Hyden, WA, 6359